Blog
Details

Published on Tuesday, 13 March 2018 12:44
Written by Detroit Metro Airport Taxi Service
Detroit is by far one of the largest cities of Michigan. So, naturally you might think that Detroit airport limo services will be limited to certain areas. But you are wrong because we at Detroit Metro Airport Taxi know no boundary.
We cover the largest area including Farmington Hills as far as the Ground transportation from Detroit airport is concerned and we take special care in making your journey comfortable. We understand that people become tentative when it comes to airport travels. But we make sure that the fear perishes.
Get the Ultimate Assurance
Is an early morning flight, giving you a sleepless night? Thinking how you can make it to the airport? Booking a motel overnight and wasting more cash? Now worry no more!
With our quality Taxi Service DTW to Ann Arbor we will make our cars available at your doorstep before even you are ready to move. It doesn't matter if you are in Farmington Hills or Livonia our taxi service will definitely pick you up.
Don't Let the Jetlag Rule your Mood
Thoughts of hectic journeys cloud your mind when you are getting down from the plane. This happens more if the destination is somewhere far, like Bloomfield Hills or South Lyon. Whether you need to be dropped off at Birmingham or Royal Oak, you need not worry about the hassles of the journey.
With our renowned Ground transportation from Detroit airport service we will drop you in your destination in a relaxed and comfortable mood. You do not need to worry about problems of bumpy rides and stuffy taxis.
Pamper yourself with a Limo
We think that each journey is important. Whether it is a business meet or a reunion party thrown by your collage mates, you need to be in the best of shape. You cannot reach a destination or catch a flight carrying the aftermath of a horrible ride.
Pamper yourself with our Detroit airport limo services and enjoy a luxurious journey. Our limos are clean, comfortable, driven around by experienced chauffeurs, and most importantly they wouldn't burn a hole in your pocket.
Impress your Guest
Need to pick up a group of friends from the Detroit airport? An important client will be waiting for a ride after getting down from an early morning flight? Impress them instantly with our Taxi Service DTW to Ann Arbor.
Make their journey a comfortable and memorable one. Allow them to relax after a hectic ride and help them reach the destination in a smooth ride on a limo. Leave the perfect impression to your potential client and win-over his/her heart in the first meet.
Luxury, class, and supreme quality are what our taxi services are known for. Visit Detroit Metro Airport Taxi's website today, for more details.
Details

Published on Monday, 26 February 2018 05:08
Written by Detroit Metro Airport Taxi Service
If you are planning any airline trip in the near future, then you should consider the Detroit airport shuttle service. This shuttle service will help you to reach your destination like hotels, your home or any other place from the airport. These shuttle services are usually preferred by most of the people as they are less expensive. So, before you make your travel plan, you will have to consider the local travel options as well.
Here are some tips that can help you to decide if Shuttle services are for you or not...
TIP #1
You have many other travel options available for you like if you have already booked your hotel room or travel packages in the city Detroit, then pick up from airport and dropping back to airport may be covered in the package. Hence you will have to check them before you choose the Detroit airport ground transportation options.
TIP #2
Check out the cost of the airport shuttle services and what would be the charges if you are renting one outside. You should also consider all the extra cost that will be included for you like the parking charges and all. Then only you will be able to decide whether to opt for the shuttle services or a normal standard taxi cab.
TIP #3
Check for as many options as possible. You should always compare a few options and then decide on which is the right one for you. Usually, it is not at all going to be difficult for you to find one as most of the times your hotel or airlines would suggest you a few options. You can check those options and decide the one that is best Taxi Service DTW to Ann Arbor and in your budget.
TIP #4
If you are travelling as a group, then you can consider the group shuttle discounts or group offers that can help you save a few bucks. You will also have the early reservation discounts. In this kind of group travelling, you can just book on shuttle van and you can even enjoy the fun of travelling together.
One of the most confusing and less pleasant parts of the entire trip to any place is travelling to and from airport. So, if you are able to find the best transport option, then you will be able to make the complete trip really amazing. Airport shuttle service is offered in many places in Michigan like Livonia, Flint, Monroe, South Lyon, Pontiac and many other places. Avail the services and have a pleasant trip.
Details

Published on Tuesday, 23 January 2018 10:22
Written by Detroit Metro Airport Taxi Service
one are the days when only celebrities or politicians used Limousines. Nowadays Limos can be afforded by anyone anywhere.
The limo service in and out of Detroit Airport is one of the finest Ground transportation in Michigan.  The rates offered are very affordable and reasonable compared to other places.
Benefits of using Limo service in Detroit Airport
·         Professional and skilful drivers
·         Pick up and drop on time every time
·         Drivers are well versed with routes
·         Many new models of mini vans and cars are available
·         Advance bookings can be made
·         Last minute bookings also accepted
·         Customer pick up details stored in system to ensure pick does not get missed
·         No reminders required
·         Special limos for business men can be arranged
·         Safety comes first for all passengers
·         24x7 services. 365 days a year!
Cozyand Rosy!
Experience the 'wow' factor by using DTW airport ground transportation.
·         Your ride from the airport to an important meeting needs to be on time.
·         Your presence is very important for your best friend's wedding.
·         Your flight got delayed but you still can make it on time for the long awaited exhibition from the airport.
·         When you can't wait to get home after a long business trip,
DTW Airport Limo comes to your service on any such situations.
With high standard of customer service and safety, the professional drivers will ensure you are picked up and dropped safely and on time to your destination. You can leave it in their hands and sit back and enjoy the ride.
Make your travel memorable and hassle free
You experience all the hassle from the aerobridge, immigration, baggage pick up point and then exiting out of the airport. Once you are out of the airport you see a warm friendly smile of the driver in the limo, welcoming you and making you comfortable in the car. All you have to do is just watch outside the window and enjoy the beautiful ride to your destination.
Travel in class
You are sure to be well-groomed for the event; your presentations are all well-kept for the meeting, you are mentally composed and prepared for the big day.
Imagine travelling in a shiny classy limo to the airport when you are going for an occasion or business meets.
This kind of a limo will best suit your formal outfit, your designer bag and your well-polished shiny shoes!
Feel like a VIP with the service given to you by DTW airport limo service. Get picked up, get pampered and go in style to your location.
Wide range to choose from
·       You can select the type of car you need based on the number of people who will be travelling along with you.
·         You can also choose the type of vehicle based on the place you are going to.
·         You can also choose a limo based on your personal preference.
When you can't wait to get home after a long business trip, DTW Airport Limo comes to your service on any such situations. With high standard of customer service and safety, the professional drivers will ensure you are picked up and dropped safely and on time to your destination. You can leave it in their hands and sit back and enjoy the ride.
Details

Published on Thursday, 15 February 2018 11:17
Written by Detroit Metro Airport Taxi Service
Detroit is one of the busiest and the best cities in the world. People from all around the world will never miss a chance to hop in this city during their business trips or personal holidays. If you are like those people then any information about the city will be helpful to you and will enable you to plan your trip accordingly.
Today the world seems to be in our hands because of the rapid growth of technology and internet. It is so easy to get any information about anything within few seconds. Long ago people were not exposed to the rest of the world like the way we are today.
This exposure is a great advantage to many of us today who are travel freaks. This helps us to plan our trip well in advance. What we want to see, what is not so important, the mode of transport, currency, weather, everything is being taken care of much before we travel. We will never feel like we are going to the place for the first time! We would have completed a virtual tour even before landing there!
Key factor is transport when you are travelling
When we talk about transport, it is definitely the key component of our trip. Whether you are in Detroit for a business meeting or just to bask in the sun for a quick vacation, time is the most important factor. Every minute is precious during any travel. From Detroit airport in case you are going for a meeting, you need to be there before time or at least on time. Punctuality is sometimes the deciding factor to win a business or lose it. Being late can cost you millions of dollars some times.
Make heads turn when you are on time
When you choose Limo service in Birmingham, you can be rest assured that nothing will go wrong. You can step in the Limo and relax while the professional chauffer zips safely through the traffic and reaches you on time for the meeting. There are many companies providing Detroit airport ground transportation services. The taxi service here will ensure you have a pleasant journey to your destination and win the confidence of all the important people in the meeting. The trust you earn by reaching on time will last for life time.
Detroit airport ground transport always at your service
Most of the taxi services in Detroit Airport provide luxury limos for your usage. If you have always dreamed of travelling in a luxury limousine in Birmingham but could not afford to buy one, you can hire one from the airport and experience the feeling of a king. Limousines always come with the best professional skilled drivers, who will ensure that you reach wherever you wish on time every time.
Finding such limos on your own can sometimes is a hassle. You can be wise and book your limo from Detroit airport and feel at ease for the rest of the trip. This service will prove cost effective and time saving for your trip. Do not miss to experience this memorable ride!
There are many cars and party bus service also available which can be arranged from the airport as well. You can book the limo service from Detroit airport online or before reaching Detroit.
Details

Published on Saturday, 06 January 2018 12:03
Written by Detroit Metro Airport Taxi Service
Still haunted by the nightmares of missing the important flight? Or does the memories of the jerky rides after a hectic flight hassles your mind? Now with Detroit Metro Airport Taxi Service you can finally savor the peace of mind.
We offer the best Taxi service from Detroit airport to Lansing Mi with luxury limos driven by quality chauffeurs. With our Detroit airport limo service you don't need to worry about comfort and timing.
Get the Ultimate Assurance
Last moment taxi bookings to airports are not only risky but they are costly at the same time. You cannot relish the desired peace of mind in a regular taxi service because you will be constantly worrying about the timing and the quality of the drive.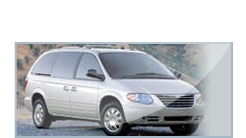 Similarly, when you are trying to reach your destination from the airport you need not be jarred by the troubles of a bumpy ride and raunchy cabbies. Instead you just book a Detroit airport limo and enjoy a relaxed and comfortable ride to your destination.
Arrive in Style
Pamper yourself with the luxury and comfort of our taxi service from Detroit airport to Lansing Mi. We have at our disposal the best limo in entire Detroit and with the glitters and the shines of our car and the class of the chauffeurs arrive at your destination with style and glamour.
When you are arriving a corporate meet or a ready to give a business presentation directly from the Detroit airport, every move you make add to your image. Then why risk it by choosing an ordinary taxi service which will leave you all hassled during the all important meetings.
Breathe the Fresh Air
All our limos are being regularly serviced and they are in excellent shape and condition. The internal cleanliness and hygiene of the cars are impeccable and we will leave you with no chance to complain.
Moreover, all our chauffeurs are well trained in etiquette and custom and will make sure that you have a great trip. The Detroit airport limos contain all the latest amenities and it will certainly the most refreshing Taxi service from Detroit airport to Lansing Mi that you will every avail.
Reach on Time or Before
We at Detroit Metro Airport Taxi Service understand the value of time and that is the reason why we guarantee on-time pick-ups and drop-ins from airport to your desired destination and vice-versa.
Time is very important in life and business and it is even more critical when it comes to catch a flight or reaching the destination. At Detroit Metro Airport Taxi Service you can vouch on us as we never had missed any pick-ups ever in our history.
So, quite worrying and avail our services to get the best services.