Blog
Details

Published on Monday, 11 December 2017 10:45
Written by Detroit Metro Airport Taxi Service
Whether you are traveling to a new city or your car is being repaired, you can hire a taxi service to experience comfort. It is the most convenient, comfortable and affordable way to travel from one place to another. When you book a cab, you reach your desired destination on time. Your driver will provide a smooth and hassle-free riding experience at highly competitive prices. The best thing is that transportation services are available 24/7. You can book whenever you want as per your needs and requirements. Many companies offer first class transportation services at great prices.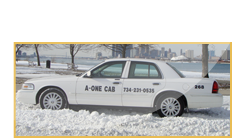 All you need to do is to find out the right company and hire their services. If you are looking for Taxi service from Detroit metropolitan airport, then you can rely on Detroit Metro Airport Taxi service. We have been serving our clients for more than 20 years. We bring a fleet of new and clean models of vehicles to make you feel comfortable. Our company offers first class limo services all across Michigan and some parts of Canada. Our professional staff will always serve you better. Whether it is late at night or early in the morning, you can book our cab whenever you want.
 From our company, you will be provided with fast and reliable transportation for your business or personal needs. Feel free to contact us and get first class taxi services at reasonable rates. We bring decent and clean cars to make your traveling experience comfortable and affordable. We guarantee comfort and satisfaction. On the same hand, our team of professional drivers will provide you with a comfortable and enjoyable ride. If you are interested to book our Cab service to Detroit airport, then just give us a call or reserve it online. To know more about us, please visit our website anytime.
Details

Published on Tuesday, 28 November 2017 08:54
Written by Detroit Metro Airport Taxi Service
Whenever there is a need to travel another city, the one thing always worries that to reach an airport on time. In this situation, when you drive yourself and find more traffic, you get frustrated and all your excitement of travelling gets destroyed. So, the perfect option is that choose to hire cab with the help of which you will become free from all the hassles. You know that it is a cost-effective option as you have to only pay for the destination and this is not possible with your own car because the maintenance cost and initial capital cost consideration is required. When you take cab service, you can assure that you will not get stuck in the traffic as they are dedicated to get you to the airport before time so that you can take flight.
 The main thing about these is that the services are provided by experienced and professionals who have a wide knowledge about each and every corner of the city. These services are available 24/7 so whether it is day or night, you can book for anytime. So, it means that there is no need to think about parking, booking is quicker, and so many other benefits. If you are planning to avail Detroit airport cab service, then there are several service providers available in the market with which you will find these services. All you have to do is that you need to choose the best one. You can also search over the internet where you will find one of a well renowned service provider, i.e. "Detroit Metro Airport Taxi Service".
 We have been serving in Michigan to provide limo, taxi, and sedan and car service for Detroit Metro airport. For providing the best service to our DTW cab customers, we possess different kinds of mini vans and cars that are available in new model and are neat and clean. Our main priority is our customers and to achieve their optimum satisfaction, we always take care of each and everything. For example, we store the information of customer pickup in computers and this is a reason that after booking, customers do not have the need to remind us again. All the services are provided by our highly trained and professional drivers who reach on time for picking up the customers. If you are interested in taking our Detroit metro airport cab service, then you can contact us.
Details

Published on Thursday, 04 December 2014 02:48
Written by Detroit Metro Airport Taxi Service
We are offering a special discounted fare for the Christmas season and it starts form Dec 3- Dec 31. These special discounted fares apply to round trips and one-way trips but the fare the should be at least $60.00 and above. We are also offering discounted fares for our luxury cars such as Lincoln town cars and Cadillac CTS and offering mini vans for family needs and groups.
Details

Published on Saturday, 17 January 2015 00:16
Written by Detroit Metro Airport Taxi Service
We are offering special rates for the Auto Convention's guests from DTW airport to Downtown and from Downtown to DTW airport. Our services are available 24/7 so call now at 248-686-6126.
Details

Published on Sunday, 09 November 2014 02:25
Written by Detroit Metro Airport Taxi Service
Detroit Metro Airport Taxi Service offers special discount rates for U of M Ann Arbor students, staff, and employees. Give us a call at 248-686-6126 for your weekend plans or transportation to and from the airport. We also provides services for special events such as games, concerts, parties, etc. all around the Ann Arbor area.